This Day in Beatles History:
ABBEY ROAD RELEASED 46 YEARS AGO, October 1, 1969 ...
46 years ago, I was 'out of college, money spent, saw no future, paid no rent'. So I went to the local record store (Sam Goody in Paramus, NJ) to look for a job. And there it was ... Abbey Road had just arrived in the store, so I forgot about the job, immediately bought one and went home to listen to it. The next day, I went back to the store and applied for a job and got it. I spent five wonderful years there, learning all about the record and music business and it helped to lay the groundwork for when I thought of the idea of a Beatles fans convention to celebrate the 10th Anniversary of The Beatles arrival
in America (1964 - 1974). Without that experience, I likely would not have had the wherewithall to connect the dots to make it happen.
-- Mark Lapidos
A great number of aficionados (myself included) consider "Abbey Road" to be The Beatles' crowning achievement ... they simply couldn't have ended on a higher note.
(Although it was recorded before "Abbey Road", "Let It Be" was released afterwards as The Beatles' final album, due to hold-ups in getting the film of the same name out in the marketplace ... as well as inner turmoil within the band at the time.) In hindsight it's somewhat amazing that The Fab Four could regroup to the extent that they did in order to create their masterpiece. I can't believe it's been 46 years since this LP was first released.
Mark points out a wave of new Beatles-related releases hitting the streets right now ... the completely revamped "1" (now called "1+") will be out November 6th, featuring all of The Beatles' #1 hits, now accompanied by their companion videos ... plus a ton of BONUS full-length videos, bringing the total to fifty!
The next two albums in The Paul McCartney Collection will be released this week. ("Tug Of War" and "Pipes Of Piece" are being reissued in deluxe format with bonus tracks, videos and booklets.) And, speaking of books, Ringo Starr's "Photograph" as well as the limited-edition (and already sold out!) "Eight Arms To Hold You" were also released this week.
It's an exciting time for Beatles fans ... some 51 years later ... to see "new" material still making it out to the public. Speaking of which ... where the heck is "Let It Be"??? For YEARS now we've been teased that The Beatles' film was FINALLY going to be released on DVD and BluRay ... yet still no mention of when. In that Paul and Ringo (along with Yoko Ono Lennon and Olivia Harrison) have been the creative forces behind much of the new Beatles product that has become available of yet, still no word on the film documenting the making of The Beatles' final album, first released in theaters in 1970. (Could it be, as some have speculated, that The Beatles are in some way embarrassed by what they captured on film ... which includes not only a typical Beatles recording session but also the beginning of the break up of the band?)
Still this film marks an important part of Beatles history ... and fans have the right to own it. Here's hoping that 2016 finally sees this happen. (kk)
Good morning Beatles media and fellow Freaks!
This past Sunday, I posted a contest on my Beatles Freak Reviews for my readers to enter to win six incredible books about the Beatles. Five of these books are actually signed by the authors! Please share this opportunity with your audience.
Feel free to visit my link to the contest:
Jenn
A bit of sad news ...
FH Reader Tom Cuddy tells us that on September 25th, Mark Volman of The Turtles posted this message on his Facebook Page:
I've been meaning to tell you what I've been doing on Fridays. In the middle of the summer tour, I was diagnosed with throat cancer. I've started chemo and radiation and will be done by the end of October. If everything goes accordingly to the doctor's treatment, then we'll see each other again someday.
-- Mark Volman
We love these guys ... please include Mark in your prayers. (kk)
Here's another new Don Henley interview, courtesy of FH Reader Tom Cuddy ... this one coming from The Wall Street Journal of all places!!! (kk)
Speaking of new interviews, I just got this email from Phil Nee of WRCO Radio ...
I interviewed Little Anthony this week for my Saturday night show. It was a great honor for me to talk to a rock and roll hall of fame member. Anthony is an interviewers dream with plenty of stories. He is promoting his book Little Anthony: My Journey, My Destiny and a new album of songs including a duet with George Benson that will officially be released soon. I believe you saw him in concert a while back.
Phil - WRCO
I did ... and was truly impressed with their performance. In fact, he mentioned the book as part of their show at The Arcada Theatre.
I even had the chance to say "hello" backstage. Please send me a copy of the interview ... would love to hear it. Thanks, Phil! (kk)
A couple of weeks ago we told you about the EXCELLENT new Jeff Lynne live concert video that was released ... and also mentioned that Jeff was working on an album of all new material. (In addition, he just produced Bryan Adams' latest LP)
We also told you about the reforming of The Box Tops. Here's an article that made the Australian press last week on this very topic ...
http://www.noise11.com/news/original-box-tops-members-get-together-for-new-band-20150926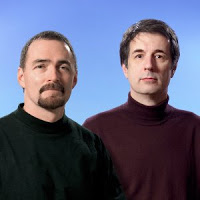 Original Box Tops Members Get Together For New Band
During the late-60's, the Box Tops made some of the finest crafted music on the radio including such classics as The Letter, Cry Like a Baby and Soul Deep.
Active until 1970 (Bell Records kept the name alive until 1972 with other musicians), the band reunited in the late 80's and, on occasion, from 1996 to 2010 until original lead singer Alex Chilton died.
On Thursday, original members Bill Cunningham and Garry Talley announced that the Box Tops were reforming with Rick Levy joining them for a new tour. A press release stated:
THE BOX TOPS show will highlight their hit records, and equally important, Memphis music of the 60s, especially some of the songs that influenced the members as young teens growing up in such a musical hotbed. The show will be complete with horns, and promises great memories and music for all.
Cunningham and Talley stayed active in the music world during their time away from the Box Tops. Cunningham left the band in 1969 to return to school and, after graduating, became a member of the White House orchestra playing with some of the greatest classical artists in the world. Talley went on to become a session guitarist in Memphis, Atlanta and Nashville working with artists like Billy Preston, Waylon Jennings, Tracy Nelson and Willie Nelson.
Rick Levy (left) has been in the business for fifty years, managing such acts as Freddy Cannon, Barbara Lewis, Jay and the Techniques and the Box Tops. As a musician, he was in the garage band The Limits in the 60's and played with Peter Noone's band for a number of years along with Tommy Roe.
And here's the scoop about a brand new Carl Wilson single, that Billy Hinsche tells us has just "gone live" on CDBaby!
Written and recorded
in the fall of 1980 by Beach Boy Carl Wilson and his talented songwriting collaborator, Myrna Smith of The Sweet Inspirations (Elvis Presley's backup singers), this previously unreleased treasure was originally considered for inclusion in the 1981 documentary film, This Is Elvis, but was ultimately not used in the soundtrack.
Beach Boys aficionado and collector, Chris Cameron, recently purchased the music master in an estate sale and brought it to my attention for authentication since Carl was my brother-in-law and dear friend. I was surprised to hear the unmistakable voices of Carl and Myrna accompanied only by Carl's artful fingerpicking style on his acoustic guitar. It was simple in its recording yet powerful in its performance.
I immediately sent copies to my nephews, Jonah and Justyn Wilson (Carl and my sister Annie's sons), as well as Carl's then personal manager, Jerry Schilling (Myrna's former husband) for their comments and opinions. They all concurred that it was a wonderful, long-lost masterpiece. Personally, I would describe it as reminiscent of Carl's heartfelt ballad "Heaven" from his first solo album, Carl Wilson.
"This Is Elvis" recently aired publicly for the first time when Elvis' friend, Schilling, debuted it worldwide during an interview with DJ Argo on SiriusXM's Elvis Radio live from Elvis' home, Graceland.
The stunning image of Elvis, seen here as our avatar, is a blend of the original artwork used for the motion picture along with additional graphic touches from Greer Upton, a childhood family friend of ours who knew Carl very well and loved him like a brother. Upton is an art consultant who lives in Northern California and is a multiple California Arts Council Grantee. Her husband, John Watrous, also assisted in the project; he is a longtime art teacher and visual artist.
Billy Hinsche
Las Vegas, Nevada
September, 2015
Credits:
Music: Carl Wilson
Lyrics: Myrna Smith
Vocals: Carl Wilson & Myrna Smith
Acoustic guitar: Carl Wilson
Recorded in 1980 at Caribou Ranch, Nederland, Colorado
Mixed in 2014 at No Name Sound, Boston, Massachusetts
Liner notes – Billy Hinsche
Graphic artwork – Greer Upton
Additional graphic design – Kathleen Parks Perry
Project Producers – Billy Hinsche / Chris Cameron
Special thanks:
Jerry Schilling, Gary Hovey (Elvis Presley Enterprises), Authentic Brands Group (ABG), Dave Ingham (No Name Sound)
All earned proceeds from the download of "This Is Elvis" will solely benefit The Carl Wilson Foundation (CWF)
www.carlwilsonfoundation.org
In other Beach Boys-related news, David Beard tells us about a brand new release by David Marks called "David Marks and Friends Live On Sunset, 2010" ...
And long-time friend of Forgotten Hits, Billy Hinsche, let it be known this week that he'll be sitting in with Brian Wilson's band for the month of October while Darian Sahanaja takes a leave of absence to tour with The Zombies as part of their "Odyssey and Oracle" reunion tour. Congratulations, Billy! (Unfortunately by the time Brian returns to Chicago to perform at The Genesee Theatre on November 11th, Billy will have already returned home to Las Vegas ... meaning that once again we'll miss our opportunity to finally meet up face-to-face after communicating by phone and email for the last several years.) The upside is that Darian has been an integral part of making Brian's band one of the best around ... and Al Jardine will also be joining Brian for this Chicagoland appearance. Stay tuned for your chance to win tickets to this big event. (kk)
Here's a review from MOJO Magazine on the brand new solo album by Billy Gibbons of ZZ Top ... as well as a reminder of Billy's tour dates ...
Billy Gibbons And The BFG's Perfectamundo tour dates:
Nov. 10 - Atlanta, GA - Variety Playhouse
Nov. 11 - Nashville, TN - War Memorial Auditorium
Nov. 13 - St. Charles, IL - Arcada Live!
Nov. 14 - Detroit, MI - The Scottish Rite Cathedral at Masonic Temple
Nov. 15 - Milwaukee, WI - The Pabst Theater
Nov. 17 - New York, NY - The Town Hall
Nov. 18 - Ridgefield, CT - Ridgefield Playhouse
Nov. 19 - Boston, MA - Wilbur Theatre
Nov. 21 - Stroudsburg, PA - Sherman Theater
Nov. 23 - Washington, DC - Lisner Auditorium
Nov. 24 - Charleston, SC - Charleston Music Hall
Nov. 25 - Orlando, FL- Plaza Theatre
Nov. 27 - Fort Lauderdale, FL - Parker Playhouse
Nov. 28 - Fort Pierce, FL - Sunrise Theatre
Nov. 29 - Saint Petersburg, FL - Mahaffey Theater
Dec. 1 - New Orleans, LA - Orpheum Theatre
Dec. 3 - Houston, TX - Cullen Performance Hall
Dec. 4 - Austin, TX - The Moody Theater
Dec. 5 - Lubbock, TX - City Bank Auditorium
Dec. 7 - Solana Beach, CA - Belly Up Tavern
Dec. 8 - Los Angeles, CA - Orpheum Theatre
Dec. 9 - San Francisco, CA - The Regency Ballroom
Dec. 11 - Portland, OR - Revolution Hall
Dec. 12 - Aberdeen, WA - D&R Theatre
Kent ...
If you think its easy breaking into the music business listen to this phone call between Buddy Holly & Paul Cohen ( Decca Executive ).
Frank B.
https://www.youtube.com/watch?v=qiGlIQE1AXI
Even MORE amazing is the fact that this even exists ... and that some has (and has saved) a copy of it for some 60 years! (kk)
This is how it's done.
Alex Valdez
https://www.youtube.com/watch?v=MPumtjQqoYk
Good Stuff! Check out her ABBA medley, too. (You just don't hear much ABBA slide-guitar music these days!!!) kk
re: The Buckinghams:
Saw your Buckinghams list, was "Kind Of A Drag" on it? Or did I miss it. "Are You There" probably should have been released as a 45 instead of the last couple. Great "Hit" sound.
Boy, talk about missing the obvious!!! (lol) You're absolutely right ... "Kind Of A Drag" was missing from our Buckinghams discography! (How embarrassing!)
For the record, it was released in December of 1966 with "You Make Me Feel So Good" on the flip-side. It topped the charts in both Billboard and Record World ... yet incredibly NOT here at home, where it peaked at #2. See the corrected discography below. (kk)
>>>Are You There With Another Boy -

How could they have missed this?

There *had* to be room on the disc. (

Bill)
>>>I think the keyword here is "Hit" singles ... even a couple of tracks included on the new cd are somewhat questionable when actually ranked for hit status ... and have come under scrutiny for one reason or another ... but this one ... (a non-single anyway) ... never would have made the cut. (kk)
Bill,
The Buckinghams' "Are You There" was never a 45 side. Great tune that was a hit for Dionne Warwick in 1966. It appeared on the Bucks' "In One Ear and Gone Tomorrow" album in 1968. Actually, there is USUALLY extra room on all CD releases, but it is a cost vs. profit that limits most CDs from having 25 cuts or more. That's why you often see bootlegs with 30 tracks and legit CDs with far less. It would have been GREAT to issue this CD with all the great B sides the Bucks had, but costs vs. profit is always the deciding factor.
I have made some additions and corrections to Kent's USA / Columbia 45 discography below.
Clark Besch
For the record, Clark wrote the liner notes for the new Buckinghams CD (for which my comments ... and some others erroneously attributed to me) have evidently ruffled the feathers of Cary Mansfield of Varese, who released the CD, and Carl Giammarese of The Buckinghams.
We had planned to run Clark's unedited, unabridged liner notes on October 1st but will most likely run these next week as the rest of this week is already committed to other material. Probably best that we let the dust settle first between me, Carl and Cary as some angry words were exchanged earlier in the week. (Hopefully we're all big boys and can brush ourselves off and move forward. We ALL want the same thing here ... and ANY new Buckinghams release should be something to appreciate, even if it doesn't quite measure up to the expectations of some of their fans. 'Nuff said.) kk
Here again is our complete list of Buckinghams singles releases (with some modifications noted by Clark Besch and Ken Freck as mentioned above.)
1966 - I'll Go Crazy / Don't Want To Cry (USA 844)
1966 - I Call Your Name / Makin' Up And Breakin' Up (USA 848)
1966 - I've Been Wrong / Love Ain't Enough (USA 853)
1966 - Kind of a Drag / You Make Me Feel So Good (USA 860) 1967 - Lawdy Miss Clawdy / Makin' Up And Breakin' Up / I Call Your Name (USA 869) - released with two different B-Sides (and also released as "Laudy Miss Claudy"!)
1967 - Don't You Care / Why Don't You Love Me? (Columbia 44053)
1967 - Summertime / I Don't Want To Cry / Summertime (USA 873)
1967 - Sweets For My Sweet / Beginner's Love (Spectra Sound 4618)
(Released to cash in on their Columbia chart success - per Clark Besch, although this release is often listed as 1967, I believe it to actually be from 1965. While this may be true ... meaning it was recorded in 1965, I don't think anybody would have found a copy in "wide release" until The Buckinghams had made it big in '67. - kk)
1967 - Mercy Mercy Mercy / You Are Gone (Columbia 44182) 1967 - Hey Baby, They're Playing Our Song / And Our Love (Columbia 44254)
1967 - Susan / Foreign Policy (Columbia 44378)
NOTE: NOT the "radio edit" of "Susan" currently featured on the "Complete Hit Singles" CD ... this was released with all its psychedelic interlude in late 1967.
1968 - Back In Love Again / You Misunderstand Me (Columbia 44533)
1968 - Where Did You Come From? / Song Of The Breeze (Columbia 44672)
1969 - This Is How Much I Love You / Can't Find The Word (Columbia 44790)
1969 - It's A Beautiful Day / Difference Of Opinion (Columbia 44923)
1970- I Got a Feelin' / It Took Forever (Columbia 45066) Related Releases:
As The Centuries: It's All-Right / I Love You No More (Spectra Sound 641)
As The Falling Pebbles: Lawdy Miss Clawdy / Virginia Wolf (Alley Cat 201)
>>>We're finding considerably less than positive response to the new CD ... most fans are complaining about the same thing we found offensive ... it offers the so-called "radio edit" of "Susan" and NOT the "hit single" version as advertised in the title of the CD. In fact, NONE of the tracks are the original mono single mixes ... and "Mercy Mercy Mercy" has additional studio chatter previously used on another Buckinghams compilation. If you're going to advertise something as "The Complete Hit Singles" you really ought to deliver "The Complete Hit Singles". Visit

Amazon.com

to read some of the gripes. (Be sure to read the comments to the comments as well)
I have read the above comments about the new Buckinghams release on Varese, including those on Amazon. I will be the first to admit that "Hit Singles" is not the best title for this collection, but it IS what was chosen before the tapes arrived. I addressed this with Cary as well as the fact that the "Susan" edit was not the 45 version I heard on the radio. However, a few, including Cary and Steve Massie guaranteed me that THEY heard the edit on radio.
I also addressed the fact that MANY of the stereo mixes were quite different from the mono 45 versions. Cary asked for the mono versions and they were not sent from Sony. I DO believe that they own them, as Fuel 2000, the owners of the USA tapes, do NOT have any Buckinghams tapes any longer. Whether the tapes have "gone missing" over the years and various sales of USA tapes sent all over the country over the decades (they were previously in the hands of Paula Records), I cannot say. Len Fico of Fuel 2000 has mentioned it as a possibility. Personally, I would have LOVED to have had the mono 45 versions as many of you requested, but mastering off records was not going to be an option, I guess.
As for Carl offering to help, I never knew of this and I am not sure how he could have helped. I wish he could have, I guess.
I guess I am only disappointed in Kent's comment "there's really nothing new here to warrant adding this CD to your collection." While I DO agree that the "Complete Hit Singles" title may be a bit misleading, the songs ALL sound excellent on this CD. The fact that these songs have been out of print for awhile would also hopefully lead people to buy it and renew their interest in one of my fave bands. I would also like to applaud Varese for all the great HARD work they have done for all of us collectors over the years and ask you to believe that there was a lot of great work done here by Cary, Steve Massie and Steve Stanley, who all share the same love and enthusiasm as I do for 60's music. Even tho my liner notes were limited, I hope you will find some new insights into the band not found in previous notes. They were limited in order to give us more unseen photos of the band in the "Hit Singles" years.
With that, I hope some of you will buy the CD and relive these songs while you read my unabridged liner notes exclusive that Kent will have on Forgotten Hits soon. I welcome responses and corrections to my notes. Carl has already told me I got them pretty close to correct, but would rather have had more on the current band. I welcome him or his publicist, Dawn, to fill us in on the "rest of the story."
Thanks for the platform, Kent, and for telling it like it is, even if it hurts once in awhile!
Clark Besch
Carl has since told me:
I don't recall saying this, or anything negative about the Var

e

se Sarabande record. My only negative comment was that some of the names were misspelled, especially those who played on and part of the success of "Kind Of A Drag." I would very much appreciate it if you would please retract that comment

.
I think the packaging is very nice as is the song selection. It sounds fine.
Of course I always say how those mono tracks, especially "Kind Of A Drag" had so much more punch and bottom end, but that is just wishful thinking to hear it that way again.
Boy, the 70's were uglier than I thought!!
>>>The first 20 songs on the 70's countdown serve to remind me just how lugubrious and listless the decade was in comparison to the 60's. When Does Barry Manilow arrive with Copa Cabana?
Frankly, I blame Buddah records and its bubble gum approach to music (See Yummy Yummy Yummy I got love in my Tummy) for sending hard rock lurching down a course that gave us marshmallow music. The 80's into the early 90's were significantly better then the 70's. Fortunately, like so many boomers I have very few memories of the7 0's. Blame it on Johnny Walker Red and the pursuit of the almighty dollar. (Chet Coppock)
Fascinating comments from Chet Coppock last Sunday.
Chet says he blames "

Buddah records and its bubble gum approach to music for sending hard rock lurching down a course that gave us marshmallow music." Back in the day, Buddah recordings were certainly part of the scene but "bubblegum" was never that big and bands such as the Ohio Express and the 1910 Fruitgum Co. had far fewer hits than, say, the Byrds, Paul Revere & The Raiders and Creedence. I certainly do not recall going to a bar and seeing a band playing Ohio Express music. The whole genre was pretty much despised by the rock fraternity.
Also Buddah didn't make a dent in the album market which was growing rapidly in the late 60s as "the industry" favored that format over the 45.
I think the blame for the decline from the 60s into the 70s was a down phase in the talent cycle. Output from writers such as Goffin - King, Lennon & McCartney, Barry - Greenwich, Bacharach - David and Jagger - Richards definitely slowed as the 60s progressed.
I fully agree with Chet when he says, "the 80's into the early 90's were significantly better then the 70's." As the 80s began, the term new wave music was used to describe the tidal wave of creativity that flowed from all over the globe – Australia, Sweden, Norway, Germany etc were then on board. One can take a look of the chart listings of LA radio's KROQ in the early 80s to see the awesome song titles being played. By the end of the decade, Paula Abdul's album, "Forever Your Girl" was a huge worldwide seller. It spawned six hit singles, four of which went to #1. Nothing against Paula - and all credit to her for her achievement - but looked at from a strictly musical perspective, her chart success seemed to show a decade that had become tired.
kk:
Thanks to you for a great review. The whole week was super.
kk,
Ah, you spotted "Mr. Jaws" at a lofty No. 412 ... among my biggest surprises as I compiled the rankings with Bill ... until I found that it topped Cash Box (AND Record World) for a week while peaking at No. 4 in Billboard.
Dann
I'm still discovering new things in your rankings every day. Not exactly sure how a week at #1 for a novelty hit like this (which only spent a total of 13 weeks on the Cash Box Chart overall) ranks higher than some of the other more "obvious" hits ... but like I said, I'm still digesting. (kk)
By the way, the winner of a FREE COPY of Dann Isbell's and Bill Carroll's new book "Ranking The '70's" is Bill McBee of Greensboro, North Carolina. Congratulations, Bill!
Kent,
I thank you for the book! I also thank you for all the work you put into your blog and web site. It has been a constant reminder of what I love about music and all the great people I have met through it!
Thanks again!!!
Bill
And thanks again to Dann Isbell and Bill Carroll for donating a copy for our Forgotten Hits give-away!
Meanwhile, you can still order YOUR copy here:

re: Corrections:
Actually, Steve Dahl's "Do You Think I'm Disco" only got to #5 on WLS. (It's in a book somewhere, I'm sure). "Ayatollah" got to #12 a few months later.
When the station played them on the weekly countdown they announced the artist as "Teenage Radiation" — Steve's backup musicians.
And John Reincke of Jay & the Americans fronted Johnny Starr & the Meteors.
-Ron

re: Frankie Ford:
Got quite a few emails this week about the passing of Frankie Ford, who scored a #12 Hit in 1959 with the rock and roll standard "Sea Cruise". Here are just a few ...
HERE'S A SHOT OF FRANKIE FORD PERFORMING AT NEW ORLEANS JAZZ FESTIVAL IN 2012
I'm sure by now you have heard the news that singer Frankie "SEA CRUISE" Ford passed away yesterday at the age of 76 due to natural causes. He is primarily known as one of those 'one hit' wonders but years ago I heard a reporter ask him how it felt to be a
'one hit' wonder ... and he told the reporter it was better than being a 'no hit' wonder. He had quite a few records on his label Ace as well as several on Imperial which I personally liked and which also made our local survey.
Remembering FRANKIE FORD, a great friend. The Louisiana-born piano pounding R&R / Blues singer ... and a great entertainer ... passed on Sept. 28, aged 76. CHARLIE GRACIE, wife Joan, and the entire Gracie family extends their deepest condolences to his family and friends. FRANKIE and CHARLIE shared many stages across Europe -- and even in Green Bay Wisconsin -- at the Oneida Casino, where this pic was taken a few years back. His biggest hit, SEA CRUISE is one of R&R's greatest anthems.
We will pay tribute to Frankie this Sunday on A FABULOUS HOUR with CHARLIE GRACIE radio show at 3:00 PM on 92.1 FM, WVLT (Greater Philly Region) or anywhere in the world at: www.wvlt.com (8:00 pm UK)
Frankie Ford, the "New Orleans Dynamo" of swamp pop, died Monday (September 28) at the age of 76 after what was termed a "lengthy illness". He was born in Gretna, Louisiana, near New Orleans, and lived there all his life. Entering show business at an early age, he competed on Ted Mack's "Amateur Hour" on radio as a child and appeared in many local shows. Frankie started a group in high school featuring himself as vocalist and pianist and came to the attention of the owner of Ace Records, who offered him a contract. "Cheatin' Woman" was his first record and became a regional hit but the follow-up, "Sea Cruise" (originally the B-side of "Roberta") landed him at #14 in early 1959. Though four other chart tunes on Ace and Imperial Records failed to get any higher than #72 and a stint in the Army further de-railed his career, Frankie's position as an oldies staple was already assured. He appeared in the movie "American Hot Wax" in 1978 and was inducted into the Louisiana Music Hall of Fame in 2010.
Ron also tells us about another sad passing ...
Ben Cauley, founding member and trumpet player with the Bar-Kays -- and only survivor of the 1967 Wisconsin plane crash that killed Otis Redding and most of the group (James Alexander was forced to take a commercial flight which spared his life, as well) -- passed away on Monday (September 21) at the age of 67. No cause of death was given, though he had suffered a stroke in 1989, from which he recovered. The group is best remembered for their #17 hit that year, "Soul Finger," though the re-formed group, centering around Ben and James, scored with "Shake Your Rump To The Funk" (#23) in 1977. All told, the Bar-Kays appeared nine times on the pop and 32 times on the R&B charts from 1967 to 1995.
Ben Cauley enjoyed nearly fifty more years of life after that tragic plane crash ... just one of SO many that have happened during the rock and roll era. (kk)
The great alto saxophonist, Phil Woods, passed away at 83.
Your Rock audience would remember his Grammy winning solo on Billy Joel's " Just the Way You Are" and his work with Paul Simon and Steely Dan ...
a tremendous musician.
He will be truly missed!
http://www.nytimes.com/2015/09/30/arts/music/phil-woods-saxophonist-revered-in-jazz-dies-at-83.html?_r=0http://www.nytimes.com/2015/09/30/arts/music/phil-woods-saxophonist-revered-in-jazz-dies-at-83.html?_r=0
re: One Hit Wonders:
Guess it depends on your point of view or how you react when you hear the term. To me, One Hit Wonders differed from people who were not in the pop music world but who had a record of some kind that became a hit. That is to say, these people were wholly successful in what they did, their day jobs, so to speak as opposed to artists trying to achieve hit status and succeeding only once.
Cases in point, Marvin Hamlisch, Morris Stoloff, Vangelis and Bill Conti were in the movie music business and quite successful. That the themes they either wrote or adapted for films were spun off into the pop music world hardly means they should be tagged with the somewhat demeaning term One Hit Wonders. That term, in my mind, should be reserved for people whose identity virtually depends on connecting them to that single hit. The same goes for jazz artists like Hugh Masekela and Bobby McFerrin.
I may be more aware of these people's accomplishments than some and chances are most people couldn't care less, but it bugs me and what better outlet for that than Forgotten Hits?
Hil
The definition (or perhaps better stated the PERCEPTION) of a One Hit Wonder has changed numerous times over the years.
There was a time when a TRUE One Hit Wonder was any artist that made only one appearance on The Billboard Hot 100 Pop Singles Chart.
That was later "downsized" to Billboard's Top 40, which narrowed the field somewhat, allowing a few more recognizable songs and artists to be noted.
Nowadays, it seems that unless your song has been played to death on the radio for 40-50 years, your OTHER hits (however many they may be) are completely discarded ... so that artists that we used to promote as "One You Know ... One You Didn't Even Know You Forgot" are no longer even considered.
Examples: Ode To Billie Joe / Fancy by Bobbie Gentry; Brandy / Jimmy Loves Mary-Anne by Looking Glass; Signs / Absolutely Right by The Five Man Electrical Band, etc, etc, etc ... essentially ALL of these are ... at the very least ... TWO Hit Wonders. (We've often toyed with the idea of running a Two-Hit Wonders Series ... imagine having your first hit record ... and then following it up with another smash ... at this point, I have to believe that most of these artists figured they had it made ... only to find out that they were never able to capture lightning in a bottle again. We still may do that someday.)
Of course the way radio is programmed today, we can pretty much count Elvis as a One Hit Wonder, too ... thanks to his only big hit "Suspicious Minds". (Forget the fact that he placed nearly 200 OTHER songs on the charts, many of which ... 37 to be exact ... made The Top Ten. Radio certainly has!) kk
And finally ...
Kent ...
I know its corny, but ...