re: CHICAGOLAND OLDIES WARS:
(Safer than Chicagoland Mob Wars, I guess ...
but sometimes just as brutal!!!)
During all of the fuss surrounding 94.7 / WLS-FM's recent line-up and programming change and the arrival of K-Hits at 104.3-FM here in Chicago, we stood firm and fast with our endorsement of Y103.9, calling it the best selection of oldies music on the dial here locally (but also recognizing the fact that they were continually overlooked when talking about oldies radio in Chicago.)
Now comes word of a MAJOR shake-up here at the station.
(From ChicagoRadioandMedia.com):
Written by Larz
(Friday, 01 July 2011 08:46)
Northwest suburban WWYW-FM, aka Y103.9, is making some changes to its line-up and programming, while still remaining a Oldies / Classic Hits station. The station has signed on with Tom Kent's "24/7 Fun" radio network, which will take over much of the station's on-air content.
While a syndicated network is basically filling up the station, this does not mean there won't be any local flavor remaining. No on-air staffers will be losing their jobs! The biggest change will be that Jeff James will no longer be the morning show host. He will be remaining with the company in various other capacities, though. The station is promising that this is not the last you have heard from Jeff James. Midday host Marci will remain, keeping this important daypart local. Tom Kent was already doing afternoons via syndication. He will now be extending his shift to all night long and overnight. Carla Coulter, who had been doing evenings via voice-tracking will remain, working weekends for the station. Marci will also be heard on weekends. Stew Cohen remains News Director.
The station's new line-up will look like this:
5:00 am - 9:00 am - Bill Shannon (via the Tom Kent Radio Network's 24/7 Fun)
9:00 am - 2:00 pm - Marci (live & local)
2:00 pm - 2:00 am - Tom Kent (via the Tom Kent Radio Network's 24/7 Fun)
2:00 am - 5:00 am - Steve Kent (via the Tom Kent Radio Network's 24/7 Fun)
Weekends are a combination of local talent, syndicated shows and the TKRN's 24/7 Fun network.
Tom Kent has had a presence on Y103.9 for a great many years. It began with a syndicated weekend show, then weekday evenings, and most recently moving into afternoons. He now takes over half of the entire weekday with his sparkling personality and love of classic hits. Steve Kent, who will only be heard in the wee hours of the mornings and fill-ins on WWYW-FM, is Tom Kent's son. Bill Shannon has worked at stations all over the Midwest, including Milwaukee. He also is the Vice President of Operations for TKRN.

Tom Kent's radio career really kicked off here in Chicago at WLS-AM in 1980 & 1981, where he worked as a DJ and as an assistant to then-Program Director John Gehron. From his launching pad in Chicago, Kent went on to work at markets all across the Midwest and east coast. Kent also spent some time working with Elektra Records. In 2002, Tom Kent launched the TKO Radio Network. In 2008, he began the more popular Tom Kent Radio Network (TKRN), featuring numerous programs and programming options for stations nationwide. The TKRN is currently syndicated nationally via Citadel Media.
Born in Winston-Salem, NC, Tom Kent and his family now live outside of Cleveland, OH.
In a statement today, Tom Kent, TKRN's President & CEO, said: "I'm over the top excited to be on 'round the clock in the Windy City with our new 24/7 Fun network!"
WWYW-FM is located in northwest suburban Crystal Lake, though its city of license is Dundee, IL and its transmitter is in Gilberts, IL. The former NextMedia-owned station is now operated by the Mile High Station Trust, while NextMedia seeks to find new owners for the station. The change to Mile High Station Trust and potential sale of the station are due to FCC regulations. NextMedia underwent an ownership shift within the company after its recent exit from bankruptcy, causing the company to lose its grandfathered status of being able to own more stations in a single market than current regulations allow.
Current NextMedia / Mile High Station Trust Market Manager and WWYW-FM General Manager Jack Taddeo said in today's statement: "Y103.9 has been affiliated with Tom Kent for some time, but this move gives us even greater potential ratings impact. We look forward to putting even more fun on the radio, 24/7!"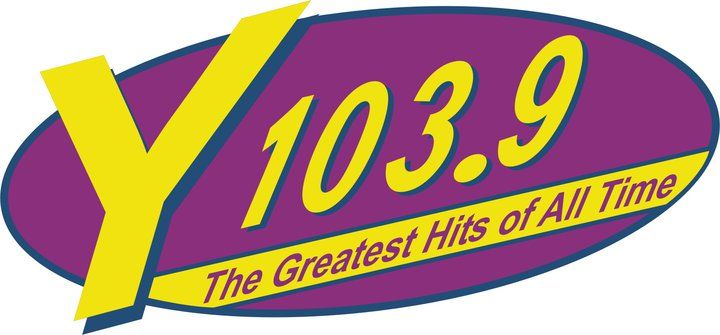 I talked a little bit with Jeff James Saturday night (who was HOME rather than doing his usual "Saturday Night At The '70's" program) and, as he's still officially an employee of the station, obviously couldn't say much ... other than to indicate that even HE wasn't quite sure yet how the station would continue to use his services. Bottom line is he won't be doing morning drive anymore ... or his Saturday Night '70's show.

A REAL record geek ... (and proud of it!) ... James was likely to play just about ANYTHING on his program. (FH Readers may remember his short-lived "Windy City @ 6" Program that we promoted here in these pages, profiling all of the great local acts that came out of Chicago over the years.) After losing Jim Shea a year ago ... and now this ... and the fact that our "local station" is now beaming a syndicated program out of Cleveland, Ohio ... the exact OPPOSITE approach that WLS-FM has taken (with Scott Shannon now recording an "exclusive" five hour daily stint to air here in Chicago), one has to wonder where it all goes from here.

Too bad ... for the listeners ... Y103.9 played the BEST variety of oldies on the radio ... and, quite honestly, good as he is, Tom Kent REALLY starts to sound "stale" after a couple of hours. I can't even imagine him coming out of my radio every time I turn it on!!! (kk)

Hey Kent,
Get this fellow FH readers ...
Chicago's next "Oldies War" move has been made. Y103.9 made MAJOR
changes this Friday. I'm not liking what I'm reading or hearing.
I am NOT pleased. Jeff James needs his airtime. And Marci is talented, too. How
can they survive with this syndicated garbage? I've been with 'em since the
beginning, but I don't know how much longer I can listen.
AJK, the youngest oldies freak around
A couple of months back Y103.9 teased "a major announcement" ... and I wondered if it meant a format change. Come to find out that the "big news" was that they were now officially a NASCAR station ... yet another distraction to cut into their

regular programming. (While I'm sure there's a market out there for NASCAR Radio, I'm just not convinced it's the same audience that LOVES their oldies ... but I could be wrong. All I know is that I'm quick to push another button if that's what I hear when I switch over!) Maybe this is all part of some big master plan ... which apparently is to feature NO local programming. (Although they're saying that there will be NO format change and that local programming will continue one really doesn't know for sure. I remember Jim Shea telling me several times before that one of the greatest strengths of the station was the fact that they were providing "community radio" ... and that he felt they were drifting further away from that service. My argument all along for Y103.9 is the fact that they had the chance ... and the talent ... to be a MUCH bigger station than they were ... but that they needed to decide just who they wanted to be when they grew up. With the resources of the Internet, Y103.9 could beam worldwide, playing the BEST selections of oldies on the dial. With major talent and guest stars, they SHOULD have directed themselves toward becoming a major radio resource. Now, I'm not so sure that was EVER in their plans.)
re: CRUISIN':
Regarding the record albums

Cruisin'

series, I have all of them. The years are
1955 through 1969. My favorites are 1957 with WIBG's Joe Niagara in Philadelphia
and 1962's KLIF in Dallas with Russ (the weird beard) Knight. I like WIBG's for
one reason is that they were using the same jingles that were being used here in
OKC on our local top 40 radio station. Also, and I don't really know how he did it,
but Russ Knight practically rhymed everything when he spoke on the air. Some
people might call that talented.
Before I even knew that the Cruisin' series existed,
one night in the early seventies, I was surfing my radio dial when I picked up the
Monotones doing the BOOK OF LOVE. I couldn't believe what I was hearing. I
really didn't believe what I was hearing when immediately followed a commercial
about a 1958 automobile. I thought that I was in Rod Serlings' Twilight Zone.
Well I later found out, via telephone, that two boys had put a "pirate" radio
station on the air and were playing this album as well as other records.
They were on the "air, maybe a week, not more. Fond memories of the Cruisin'
series.
At one time, I had the complete series on vinyl, too. A very interesting concept really, recreating the sound of yesteryear as it pertained to the early days of rock and roll. (And, as we seem to have determined by our recent "What Is An Oldie?" Series, absolutely covering the TRUE oldies era of 1955 - 1970 ... "From The Birth of Elvis ... Through The Break-Up Of The Beatles." Now THERE'S a slogan somebody can run with ... can you imagine: "The True Oldies Channel ... we play the TRUE oldies ... from the birth of Elvis ... through the break-up of The Beatles". How's that tagline sound, Scott Shannon?!?!? lol) kk