More hype for the new Ron Howard / Beatles film ... including this interview sent in by FH Reader Frank B ...
>>>Several people commented about how Howard's film credits Washington, DC Disc Jockey Carroll James with being the first in America to play The Beatles on the air, a story we disproved nearly fifteen years ago right here in Forgotten Hits. (kk)
I just returned from seeing the film in a theater and I think there's some confusion concerning the scene cited above. The person who made the comment in that scene was a woman who worked for WWDC, the Washington radio station in question. What she said (whether or not it was accurate) was that the station was the first in the U.S. to play "I Want To Hold Your Hand," NOT the first to play any Beatles record. BTW, I thought the movie was very well done, except for the fake Cash Box charts they showed to illustrate the first week that "I Want To Hold Your Hand" went to #1 nationally and the week the Beatles had the top 5 singles on the national charts. If fact, they used the same fake chart for both shots, with just the top 5 titles changed the second time! (If they had wanted scans of the actual charts, all they had to do was ask!)
– Randy Price
I picked up the quote from Rolling Stones' article describing the ten things they learned from watching the new Ron Howard documentary. It says (and this is copied and pasted from the original article):
Eight Days a Week
offers the chance to hear the very first time the Beatles were played over U.S. radio on December 17th, 1963, an event that was just as crucial as the band's American television debut on
The Ed Sullivan Show a f
ew months later. Amazingly, the event can be traced to the actions of one 15-year-old from Silver Springs, Maryland, named Marsha Albert. She is Patient X in the epidemic known as American Beatlemania.
Actually I'm surprised they referenced the Cash Box Chart at all ... Billboard has ALWAYS been regarded as the industry bible ... and they held the top five positions on THAT chart, too. But you're right ... why wouldn't they use the REAL chart instead of a fake one?!?! (kk)
I saw the film last night here in Minneapolis. As a complete Beatle nut, I give it a B minus. For the more casual fan (or newbie), an A.
As for the claim who played the first Beatle record in America ... the film plays actual audio from WWDC on that day in December, 1963, claiming to debut for the first time over American airwaves
"I Want to Hold Your Hand". The claim was NOT the first time to play a Beatle record in America EVER.
I think it's in the film because the audio exists and the producers knew it and obtained it. More research would have led them to your site and perhaps there's an aircheck with Dick Biondi playing the Beatles earlier. However, for the purposes of the film and it's targeted American audience, it was "I Want to Hold Your Hand" that made the biggest impact.
I heard that from a couple of other folks, too.
Having not seen the film yet (we're going Thursday Night) I couldn't verify for sure exactly what was said, but rather took that phrase verbatim from Rolling Stone's review under the heading of "Ten Things We Learned From Ron Howard's new Beatles film" - meaning OTHERS would ALSO learn false truths about the band's history - and that's what pissed me off. (That and the fact that others have erroneously made that claim, too, over the years including Murray The K regarding She Loves You.)
I just hated to see Dick Biondi slighted again in this regard. (kk)
I just watched the Beatles Eight Days A Week Ron Howard movie. I enjoyed seeing these old clips again. At last the youth of today have seen the real thing instead of some terrible copy band without technology. How incredible they sounded. I am so glad I was there to witness it.
They added a couple of "by popular demand" screenings here in Chicago, too, so we finally got to see it Thursday Night. What a treat! Even for a guy who thought he'd seen everything (or owned nearly everything) there were more than a few very pleasant surprises along the way ... plus top notch footage and video I'd only previously ever seen in black and white shown in glorious color ... a VERY pleasant experience. (So glad I got to see it in a theater first before watching it on DVD in November.)
The controversial line about playing The Beatles first in America (or playing "I Want To Hold Your Hand" first in America) is still open to interpretation ... it really boils down to where you insert your pauses in this statement: "Here for the first time on the radio in America is The Beatles ... and "I Want To Hold Your Hand". I can see where Rolling Stone got it wrong ... but they're ALSO "the music bible" so you would think that SOMEBODY in the upper tier would have caught this and corrected it. (I guess technically that leaves only NINE new things they learned about The Beatles thanks to the film!)
Whereas the first showing sold out virtually everywhere it played across the country, the special "by popular demand" rebroadcast we attended featured a theater that was only about half full ... but you had ALL ages there in attendance.
The other thing that surprised me about the film is that so much commentary I've heard said that the film only focuses on The Beatles' touring years (which is also the subtitle of the film) ... yet I felt they went WAY off topic several times to present a bigger and better overall portrait of all The Beatles were accomplishing when they WEREN'T on the road ... which I found to be a much more interesting story. Let's face it ... SO much more could have been made about the dangers and the poor conditions ... the outrage at John's Jesus comment ... the snubbing of Imelda Marcos in the Philippines and the reaction they received because of it ... the half-full stadiums on their final US tour ... it was a VERY unpleasant ending to the story and would have turned the film into a real

downer

. At the pace they were living it's amazing the went on tour in 1966 at all!
But as Paul says in the video clip above, while the press and the media were very quick to write The Beatles off after that last tour ... "that's it ... they're finished" ... they were actually holed up in the studio creating "Sgt. Pepper's Lonely Hearts Club Band", which Rolling Stone (and countless other publications and sources) still cite as the greatest album ever made. The growth from "I Want To Hold Your Hand" to "A Day In The Life" ... just 3 1/2 years ... is unparalleled. The films makes that point quite clear.
I also liked the end footage of The Beatles on the rooftop at Abbey Road Studios playing together live for the very first time (although I absolutely CANNOT believe they didn't end that segment with "Get Back" and John saying "I hope we've passed the audition." (kk)
Also, at our screening they showed a 30-minute edit of "The Beatles Live At Shea Stadium" ... which confuses me a little bit. Was this shown at the original screening last week? Was the lawsuit filed by the family of Sid Bernstein because of this extra airing? ... or was this segment added as a consideration for giving him an equal audience who'll be headed to theaters to see the new Ron Howard film? Does anybody know for sure? (kk)
From The Fest For Beatles Fans ...
The reviews are in and the consensus seems to be unanimous. This is a film every Beatles Fan must see! Last Thursday's Blue Carpet premier in Leicester Square in London was attended by Paul, Ringo, Yoko, Olivia, Ron Howard, Giles Martin, Larry Kane and dozens of celebrities. We saw the film over the weekend and thought it has enough rare bits for the hard core fans and a beautifully filmed documentary for everybody to see, just the way it should be. The show we went, in NYC to was completely sold out and people applauded at the end. If it is still playing in your area, go see it as today may be the last day. Yeah Yeah Yeah!!!
Apple has announced the details for the November 18th release date of the DVD and Blu Ray versions of THE BEATLES - EIGHT DAYS A WEEK - THE TOURING YEARS
NOVEMBER 18TH RELEASE
THE BEATLES EIGHT DAYS A WEEK - THE TOURING YEARS DELUXE TWO DISK DVD EDITION
The Deluxe 2 DVD set features 100 EXTRA minutes of footage.
In The Beatles: Eight Days A Week – The Touring Years, Oscar®-winning director Ron Howard explores the history of The Beatles through the lens of the group's concert performances, from their early days playing small clubs in Liverpool and Hamburg to their unprecedented world tours in packed stadiums around the globe, from New York to Melbourne to Tokyo. The film is produced with the full cooperation of Paul, Ringo, Yoko and Olivia.
After their legendary North American television debut on "The Ed Sullivan Show" in 1964, The Beatles transfixed the U.S. and the tremors were felt worldwide, transforming music and pop culture forever with their records and television appearances. The Beatles' extraordinary musicianship and charisma also made them one of the greatest live bands of all time. The first feature-length documentary authorized by The Beatles since the band's breakup in 1970, Eight Days A Week features rare and never-before-seen archival footage of shows and interviews, plus new interviews with Paul,, Ringo and numerous prominent observers. The film captures the exhilaration of The Beatles' phenomenal rise to fame as well as the toll it eventually took on the band members, prompting them to stop touring altogether in August 1966 and devote their prodigious musical energy to the series of ground-breaking studio recordings for which they are best known today.
Featuring a wealth of specially created supplementary material totaling 100 minutes of extras, the deluxe home entertainment editions contain exclusively created featurettes for fans to delve even deeper into the band's world. Accompanying these are stunning, fully restored full length performances of some of the band's most iconic tracks including "Twist and Shout" and "She Loves You" recorded at the ABC Theatre, Manchester in 1963 and "Can't Buy Me Love" at the NME Awards, 1964, in London, bringing the experience of seeing The Beatles in concert fully to life for all fans. A full breakdown is included below.
Feature Running Time: 100 mins
2-disc Special Collector's Edition (DVD/BD) includes:
+ 1 Bonus Disc (containing approx. 100 minutes of extras, highlighted below)
64 page booklet with an introduction from director Ron Howard, essay by music journalist and author Jon Savage and rare photos from The Beatles' private archive
John, Paul, George & Ringo reflect on songwriting and the influence of music from their parents' generation, Lennon / McCartney writing for other artists, The Beatles as individual musicians, and the band as innovators. Also featuring Howard Goodall, Peter Asher, Simon Schama and Elvis Costello. The interviews with Paul and Ringo are unseen.
Early Clues To A New Direction (18 mins)
A special feature touching on The Beatles as a collective, the importance of humor, the impact of women on their early lives and songwriting, and the band as a musical movement. Featuring John, Paul, George & Ringo, along with Paul Greengrass, Stephen Stark, Peter Asher, Malcolm Gladwell, Sigourney Weaver, Whoopi Goldberg, Richard Curtis, Elvis Costello and Simon Schama. Again the interviews with Paul and Ringo are unseen.
The early days in Liverpool of the late 1950's and early 1960's are brought vividly to life by those who worked closely with them at that time including fan club secretary Freda Kelly, Allan Williams an early manager, and Leslie Woodhead multi-award winning documentary film director.
The Beatles in Concert (12 mins)
Five great but rarely seen full length performances of The Beatles live in concert - Twist and Shout, She Loves You, Can't Buy Me Love, You Can't Do That and Help!
Additional features are:
Three Beatles Fans
Ronnie Spector and The Beatles
Shooting A Hard Day's Night
The Beatles in Australia
Recollections of Shea Stadium
The Beatles in Japan
An alternative opening for the film
Wow! A
whole 'nother 100 minutes!!! That's like another entire film of bonus material! (Billy J. Kramer will be happy to know that one of the bonus features will include songs Lennon and McCartney gave away to other artists ... Billy should feature prominently in this segment!) kk
And it's not just the movie success The Beatles are enjoying again ... check this out from Tom Cuddy ...
BEATLES: Back in the Top 10
Live at the Hollywood Bowl
is the group's 32nd album to reach the Top 10 of the Billboard 200.
The Beatles
are back in the

Billboard Top 10

, 46 years after they broke up.
The newly released

Live at the Hollywood Bowl

debuts at number-seven after selling more than 35,000 copies its first week in stores, making it their 32nd Top 10 album, the first since

On Air: Live at the BBC Volume 2

in 2013. The only decade in which The Beatles did not reach the Top 10 was the 1980s.
This is not the first chart success for this concert document: an earlier version of the album reached number-two in 1977 -- and sold a lot more than 35,000 copies.
There are still four other acts with more Top 10 albums:

The Rolling Stones

with 36,

Barbra Streisand

with 34 and

Frank Sinatra

with 33. Of course, they were active as recording artists for a lot longer than The Beatles.
Top 10 albums Beatles albums on the

Billboard 200

chart
:
1.
1964 -

Meet the Beatles!

, No. 1 (11 weeks)
2. 1
964 -

Introducing … The Beatles

, No. 2
3. 1
964 -

The Beatles' Second Album

, No. 1 (five weeks)
4.
1964 -

A Hard Day's Night

(soundtrack), No. 1 (14 weeks)
5.
1964 -

Something New

, No. 2
6.
1965 -

The Beatles' Story

, No. 7
7.
1965 -

The Beatles '65

, No. 1 (nine weeks)
8.
1965 -

Beatles VI

, No. 1 (six weeks)
9.
1965 -

Help!

(soundtrack), No. 1 (nine weeks)
10.
1966 -

Rubber Soul

, No. 1 (six weeks)
11.
1966 -

Yesterday and Today

, No. 1 (five weeks)
12.
1966 -

Revolver

, No. 1 (six weeks)
13.
1967 -

Sgt. Pepper's Lonely Hearts Club Band

, No. 1 (15 weeks)
14.
1968 -

Magical Mystery Tour

(soundtrack), No. 1 (eight weeks)
15.
1968 -

The Beatles

(White Album), No. 1 (nine weeks)
16.
1969 -

Yellow Submarine

(soundtrack), No. 2
17.
1969 -

Abbey Road

, No. 1
(11 weeks)
18.
1970 -

Hey Jude

, No. 2
19. 1
970 -

Let It Be

(soundtrack), No. 1 (four weeks)
20.
1973 -

The Beatles 1962-1966

, No. 3
21.
1973 - The Beatles

1967-1970

, No. 1 (one week)
22.
1976 -

Rock 'n' Roll Music

,
No. 2
23.
1977 -

The Beatles at the Hollywood Bowl

, No. 2
24.
1994 -

Live at the BBC

, No. 3
25.
1995 -

Anthology 1

, No. 1 (three weeks)
26.
1996 -

Anthology 2

, No. 1 (one week)
27.
1996 -

Anthology 3

, No. 1 (one week)
28.
2000 -

1

, No. 1 (eight weeks)
29.
2003 -

Let It Be … Naked

, No. 5
31.
2013 -

On Air: Live at the BBC Volume 2

, No. 7
32.
2016 -

Live at the Hollywood Bowl

, No. 7
Wow ... Dylan was right ... the times they ARE a-changin'!!! Who'da ever thought back in the day that a brand new Top Ten debut by The Beatles would earn that ranking for selling 35,000 copies?!?! (Of course, as usual, I'm one of 'em!!!)
Check out some of these additional LP facts ...
EVERY single one of The Beatles' new studio commercial releases (sixteen US titles between 1964 and 1970) peaked at either #1 or #2. (This includes their five soundtrack recordings). ALL of these albums (with the exception of Vee Jay's "Introducing ... The Beatles") were also certified multi-platinum (which makes a 35,000 sales count look all the more meager.)
Technically The Beatles DID have another #10 album not shown on this list (and just missed with its counterpart.)
In 1976, Capitol Records released the 2-LP Set "Rock 'n' Roll Music", a compilation of some of their best rock songs (and the predecessor of a companion piece titled "Love Songs", spotlighting their best ballads). It went to #2 on the charts. Then, in 1982, this LP was reissued as two separate discs. Rock 'n' Roll Music, Volume 2, went back into The Top Ten, peaking at #7. Volume 1 just missed, stopping at #11. Regardless, the fact that these LP's were released six years apart and in different configurations tells me "Rock 'n' Roll Music" should be counted as their 33rd Top Ten Album ... which also would have given them their elusive Top Ten Album in the '80's!
Also please note: Frank Sinatra's album tally was reduced to 32 in an updated version of the Billboard article ... which technically puts The Beatles ahead of Ol' Blue Eyes, leaving only Barbra Big Nose and The Rolling Stones ahead of them on this list. (kk)
I know you specifically waited for Tuesday to post the Nelsons photo, for their 49th birthday.
It's true, it's true! (lol) Man, wanna feel old? Rick Nelson's twin songs are a year away from turning 50!!! (kk)
We lost Jerry Corbetta of Sugarloaf this week.
Weird ... "Green Eyed Lady" came on the radio over the weekend and I couldn't help but wonder how Jerry was doing ... I hadn't heard anything at all about him for such a long time ... only to find out a couple of days later that he was gone.
Prior to Sugarloaf, Jerry was in The Moonrakers, one of Wild Bill Cody's favorite "local bands" back in the day. (We have since befriended a couple of members as well through Forgotten Hits.)
Sugarloaf's two big hits, of course, were "Green Eyed Lady" (#3, 1970) ... this one STILL sounds great every single time it comes on the radio ... and their Top Ten "comeback" hit "Don't Call Us, We'll Call You" (#9, 1974). In between they also hit The Top 40 (at #40) with "Tongue In Cheek" in 1971. (kk)
Also in "sick bay" this week ... Terry Jacks ("Seasons In The Sun", #1, 1974) had a stroke (his second) while his former wife Susan Jacks (lead vocalist of The Poppy Family) has been battling kidney disease. Praying for a speedy recovery for them both. (kk)
Despite an outcry of public support on their behalf, Don Felder, Randy Meiser and Bernie Leadon will NOT be recognized when The Eagles receive their Kennedy Center Honors later this year. (You may recall they postponed their appearance last year due to Glenn Frey's health issues ... he passed away a few months later). Hardly seems right since ALL of these players were key ingredients into the development of The Eagles' sound. (kk)
By some chance are you familiar with Frank Weir's 1954 record THE HAPPY WANDERER on London Records? Well, over the weekend I heard it in the background of a commercial on television. Now I was not paying attention to the commercial because my ears were paying attention to what was being played in the background. I just love it when a commercial pops on television and an old tune is playing in the background.
Yep, I remember this song ... in fact, we used to sing this one in the choir.
But the tracks that amazed ME this weekend were the end credits on two of our favorite Showtime Television Series ... "Ray Donovan" concluded with Andy Kim belting out "Rock Me Gently" while "Masters Of Sex" played The Turtles' "Happy Together".
A new Cinemax Series "Quarry" features lots of Memphis late '60's and '70's Stax tracks ... in fact, Dave Porter is the Musical Director ... so we heard Otis Redding and some Memphis bluesy tracks by Tony Joe White and Bobbie Gentry, too. The music is actually a "character" on the show. Good stuff. (kk)
ME-TV took "Superman" off. It was on Saturday at 6 PM.
Yep, the new schedules are out. You know I've probably seen every episode of this series close to a hundred times ... plus I own them all on DVD to boot ... but odds are if I'm flipping through the channels and this one comes on, I'll stop nearly every time to watch it. (The same is true of "The Fugitive"!!!) kk
P.S. No worries ... it'll be back ... SOMEWHERE ... before you know it. "The Adventures Of Superman" constitutes timeless and memorable television. It's pretty much been on the air for close to sixty years now!
Hi Kent,
It might be worth mentioning that Dickie Goodman also produced a top 40 hit that was not a novelty - "I Ain't Got Time Anymore" by the Glass Bottle.
Gary E. Myers / MusicGem
He sure did ... and it's another one of my '70's Forgotten Hits

F

avorites. (kk)
Billy J. Kramer tells us that he'll be doing an all-acoustic show at St. Jude's Childrens Hospital in Astoria, New York, on Sunday, October 2nd, so he's been working on new, acoustic arrangements of some of his biggest hits for the show. (Who knows ... if this goes well, we just may have a Billy J. Kramer "Unplugged" CD to look forward to!) More information at the link below:
A reminder that Bob Lind will be performing this Friday Night at The Luna Star Cafe ...
More details below ... from Bob himself!
TO MY FLORIDA FRIENDS & FANS
... and friends and fans who might BE in Florida this weekend.
I'll be playing the Luna Star Cafe on Friday at 8 p.m. I'd love to see you there.
Let me suggest getting there early to get a good seat. It's a small, small, small place which is one of the things I love about it.
And again, let me remind you that they don't take credit cards, only cash and checks.
I can't wait to get at you.
Friday, September 23, 2016 – North Miami, FL
LOTS of buzz this week about Scott Shannon's True Oldies Channel returning to terrestrial radio again. (We heard it from about a dozen readers and then talked with Scott a little bit about it, too.)
Is Chicago going to have The True Oldies Channel back on its dial anytime soon? That's debatable ... since Scott now works for CBS and there already is a CBS station here in town ... K-Hits (a sister station to Scott's New York affiliate WCBS-FM), which also airs his "America's Greatest Hits" syndicated program on the weekend.
Scott presided over the Marconi Awards last night in Nashville ...
Here's are updates from WCBS-FM's Biggest Fan (and Forgotten Hits Regular Frank B) ... as well as a full report from Chicago's own Radio and Media Guru Larz ...
Kent ...
Scott had to leave work early today (about 8:30AM, instead of 10:00AM ). He had to catch a plane to Nashville, Tennessee. He's going to host the Marconi Awards.
Scott admitted that he was a little nervous. Don't know why he didn't take the whole day off instead of leaving early.
Frank B.
Because the guy LIVES to be on the radio!!! Think of the time and effort he puts into doing his top rated morning show in New York, putting together his syndicated weekend show and then voice-tracking The True Oldies Channel to run 24/7 in his spare time!!! (To parallel on to your earlier comment, he's radio's Superman!) kk
Hall of Fame radio personality Scott Shannon is bringing back to radio his True Oldies Channel network for the first time since 2014. Shannon is partnering with USRN to once again distribute this 1960s/1970s 24/7 music format to radio stations nationwide.
The True Oldies Channel was heard in Chicago from September, 2005 until September, 2012, on WZZN-FM / WLS-FM. The nationally-syndicated format proved to be exceptionally popular in Chicago. This was due in part to having local DJs on in morning and afternoons, plus due to Shannon's willingness to record special segments (and later, entire midday shows) just for the Chicago audiences. Shannon was also heard in overnights and weekends via pre-recorded voice-tracking.
Although based in New York, Shannon served as WLS-FM Music Director / Program Director and had a say in all on-air decisions made for the station. He worked well with WLS-FM Operations Manager Michael La Crosse and Citadel (and for a short while Cumulus) Market Manager Michael Damsky ... at least until Cumulus parted ways with the top radio executives. WLS-FM under Scott Shannon was a Top 10, and often, Top 5 rated radio station.
A year after Cumulus Media took over WLS-FM, the decision was made to drop Shannon, his format, and especially his branding which used the dreaded "O" word: Oldies. The station went with a Classic Hits format that featured no music from the 1950s, almost no music from the 1960s, less music from the early to mid-1970s, less music from female artists or artists of color, and far more music from the 1980s. The results since the change have been mixed and far below the ratings or revenue earned when Shannon was involved at the station.
The True Oldies Channel was created by Shannon and launched as a nationwide radio network in 2004. Shannon was the only DJ heard on The True Oldies Channel and personally selected all of the music. At its peak, the network was broadcast on over 100 stations in North America.
The network was originally distributed by ABC Radio Networks. In 2007, ABC Radio was purchased by Citadel Media, who then took over distribution of True Oldies Channel. In September 2011, Cumulus Media obtained Citadel Media, merging the two media companies and their assets together. Cumulus Media Networks, and later, the Cumulus-owned Westwood One took over distribution of Shannon's radio network. At the start of 2014, Cumulus ended the True Oldies Channel and parted ways with Shannon.
In July 2014, Shannon began an online-only version of his True Oldies Channel for fans to stream. In October 2014, Shannon began working with USRN (United Stations Radio Networks) on a new weekend show called "America's Greatest Hits," a Classic Hits program. (That program is heard in Chicago on WJMK-FM/104.3 K-Hits.)
Shannon is now working with USRN to get the True Oldies Channel back on radio stations across the country. USRN's new cloud-based distribution technology for the True Oldies Channel has been successfully beta tested in four different markets, and is now ready for a national rollout.
Noticing that Oldies radio has all but disappeared, replaced by Classic Hits formats that are heavily 1980s, and in some cases even 1990s-based, Shannon felt the time was right to re-introduce his network, which is made up primarily of a deep library of songs from the 1960s and 1970s.
Shannon's storied career includes such honors as his inclusion into the Broadcasting Hall of Fame in Washington, DC; being inducted into the National Radio Hall of Fame in Chicago; enshrined in an exhibit at the Rock and Roll Hall of Fame in Cleveland, OH; and a given a prestigious Marconi Award from the National Association of Broadcasters.
He currently hosts mornings WCBS-FM in New York, a job he took right his exit from Cumulus in February 2014. Shannon quickly took WCBS-FM's mornings up to #1 in the ratings.
USRN is based out of New York, but has programming, sales, and affiliate marketing offices in most major markets, including in Chicago. USRN was co-founded in 1994 by the legendary radio and TV icon Dick Clark.
While Scott Shannon's True Oldies Channel was an overwhelming success in Chicago, there does not appear to be a major station in the market that would be willing or able to flip to the Oldies format at this time.
Never say never, though...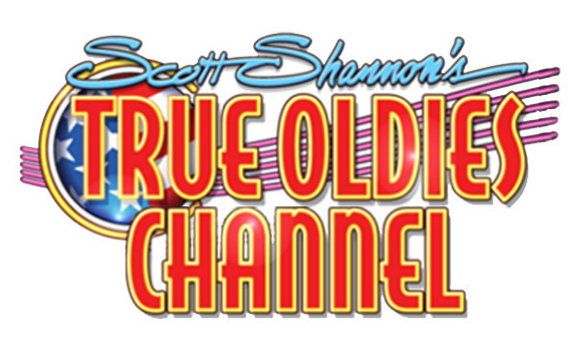 Could a format flip occur here in Chicago for K-Hits???
I don't know ... all kinds of things have been talked about

over the past few years ...

but the rapid rise of new upstart Me-TV-FM could make for some VERY interesting competition here in Chi-Town, reminiscent of the old days when WLS and WCFL ruled the airwaves

should something like this happen.
Me-TV-FM caters to the oldies crowd (without ever using the "o-word" ... instead referencing "timeless and memorable music") but pushes the envelope a WHOLE lot further than True Oldies ever did by playing more and more of the Forgotten Hits we've been pushing and promoting for the past 17 years ... and the response has been sensational. (Scott always managed to sneak in the

occasional

"W

OW" song

and we've worked very closely with him over the years, providing "creative programming" and special weekend segments. There have been numerous Forgotten Hits features that have gone over very well within the context of oldies radio so I, for one, would welcome a little friendly competition. That'll keep everybody at the top of their game ... and along the way the listeners will benefit by

hearing even MORE variety as one tries to outdo the other! I say bring it on!!! lol) kk
>>>The greatest comment I EVER received for doing Forgotten Hits came from the legendary Al Kooper, who told me "Thank you for spreading the truth." (
kk)
I second Al Kooper's words as well, Kent .. it's true ... well done.
Rockin' Lord Geoff (in England)