Wow, is it Thursday already?!?!?
Sweet Sixteen:
Interesting ... since I am now loading the truck for a six week road trip, and will be on the road within an hour!
So you had to open my email notice this morning thinking, "Just what kinda voodoo magic is going on here?!?! How the hell does HE know what I'm doing right now!!!" lol
Have a good trip ... heading into the Chicago area at all on this jaunt? (kk)
Two weeks in Phoenix, one week in Las Vegas, one week close to Zion Nat'l Park, and one week on Lake Powell, close to north rim of the Grand Canyon.
Not close to Chicago.
In Roswell, New Mexico tonight after 504 miles on the road.
Too bad ... would have been good to see you again. Enjoy your travels! (kk)
I'll list one from the Hometown ... "What Made Milwaukee Famous (Has made a Loser Out Of Me)" by Jerry Lee Lewis.
It's fun putting these Sweet 16's together ... on this one I challenged myself a little bit by only using state names rather than cities ... although I will admit that I probably cheated a little bit with "Virginia" ... but I've just always liked that song! (lol) kk
I bow to your superior radio knowledge.
The Morning Zoo concept heralded in a whole new age of radio programming ... so I see this as more a salute to what Scott helped to launch in the early '80's than anything else ... and hey, who doesn't love a reunion??? With the #1 Show in town in today's current mark, I'd say Shannon can certainly afford to turn the clock back and remember a huge stepping stone in his career ... they had zillions of listeners who probably feel exactly the same thing. It all boils down to good entertainment ... and my guess is this get-together will more than fill the bill. (kk)
Speaking of Scott Shannon ...
Have you noticed lately that the pictures Scott Shannon runs of himself are almost "Zoolander" in nature? Just age gracefully like the rest of us. Many of us have been listening to your voice coming out of the radio for three or four decades now ... your track record speaks for itself. There is absolutely NO reason that you have to try and be anything other than what you already are ... which is a rock and roll radio legend.
LOL ... oh he's gonna LOVE this one! (lol) I try and listen to America's Greatest Hit on the weekends if I'm up early enough and in the car ... and I swear he sounds like Casey Kasem reincarnated. The voice of Scott Shannon alone is powerful enough for me ... and millions of others ... so to that extend I have to agree ... just be who you are ... one of the greatest, most successful and most immediately recognizable voices on the radio. It's all of THAT that got you where you are today ... and we love ya! (kk)
Thank you, Kent, for the beautiful tribute to the Beach Boys! I loved it. It reminded why they are and always will be "America's Band." Their music is timeless and classic. Even George Martin had a deep appreciation for their music!
Kent:
I read your blog daily and today's was wonderful (as they all are). I enjoy the music news but I also learn something each and every time. Today I was reminded of how terrific the Beach Boys' harmonies really were thanks to you and that tribute you posted to Ron and Nancy Reagan. Those five sure sounded good when they sang a cappella. Many thanks sir.
I recently got Joel Whitburn's latest chart book, "America's Greatest Hits". That's weekly charts we're dealing with.
My plan is to play the Top 10 each week in the Pub jukebox.
Today, 3/13/2016, I played the top 10 from March 13, 1954 and March 13, 1961.
Let me see ... that's 76 years ... 52 weeks in a year.
76 x 52 = 3952 weekly top 10 lists.
If you talk to Joel Whitburn, tell him to wait awhile before he put out his next book.
It's going to take me some time to get through these top 10 lists at the Pub!
Frank B.
I got my copy last week, too ... it's great, isn't it? EVERY Top Ten Pop Chart from January, 1940 through December of 2015 ... incredible!
You can still order copies through Joel's website (with a five dollar discount) here:
And, cooler still, Joel sent us a copy to give away to a Forgotten Hits Reader! (I'm trying to decide if we should just do a random drawing or turn it into some kind of a trivia contest!)
If you're interested in this great new book, drop me a line ... just put "America's Greatest Hits" in the subject line and we'll enter your name in the drawing. (Then, if we DO decide to do a trivia contest, we'll email the questions to everybody who registered ... which means you can't win a copy if you don't email me in advance!) kk
We've been telling you about a new book coming out documenting the whole Steve Dahl Disco Demolition Fiasco from 1979 ...
We'll Chicagoland Radio and Media has ALL the details here ... including how you can preorder a copy for yourself today!
Nearly 37 years ago, the most famous (or infamous, depending on one's point of view) radio stunt of all time took place in Chicago. It was the WLUP-FM promotion "Disco Demolition Night" at Comiskey Park -- a promotion that was simultaneously a massive success and a massive failure. Soon, the definitive book on that historic event will be released, co-written by the man who was at the center of that firestorm: Chicago radio legend Steve Dahl.
"Disco Demolition" took place on July 12, 1979. The Chicago White Sox, then owned by Chicago native Bill Veeck, were doing poorly with attendance and were using gimmicks and theme nights to help draw people into their empty stands. Bill Veeck placed his son Mike in charge of coming up with promotions for the ballpark that year. Mike Veeck reached out to the then-fairly new and quickly popular rock and roll station, WLUP-FM/The Loop, to see if they wanted to do a promotion with him. Since the ballpark had previously had a "Disco Night," WLUP-FM Sales Manager Jeffrey Schwartz and WLUP-FM Promotions Director Dave Logan thought it would be a fun idea to have an "Anti-Disco Night" promotion.
At that time, WLUP-FM had recently hired up and coming radio personality Dahl for mornings. Dahl had been unemployed for a few months after his last station, WDAI-FM, flipped from a rock format to the dance format known as "Disco DAI." Thanks largely to that situation, he was championing an anti-Disco movement on his WLUP-FM morning show. Dahl would play a few seconds of a popular Disco song and then play the sound effect of the record player needle rapidly dragging across the record, followed by an explosion sound effect. Dahl even cut his own anti-Disco novelty song "Do You Think I'm Disco," which became a minor hit nationwide. Schwartz and Logan thought a promotion starring Dahl at Comiskey Park would be a great publicity stunt for the radio station, its new morning show host, and the Chicago White Sox. Mike Veeck wholeheartedly agreed.
The promotion let anybody into the July 12th double-header for the low price of only 98 cents (at the time, the Loop was branded as "FM 98") and a used Disco record, which would be collected and blown up. "Disco Demolition Night" was promoted heavily by WLUP-FM and the White Sox. It worked so well that Comiskey Park was completely sold out to its full capacity of a little over 44,000 seats. More that that, approximately 20,000 fans showed up who could not get in Comiskey, which did not sit too well with them. Those stuck on the outside did whatever they could to get inside the stadium, including breaking through locked gates and scaling the ballpark's outer walls. Comiskey Park was filled well beyond capacity and far beyond what the ballpark's security could handle.

Not all of the Disco records brought by attendees were collected. This left unwanted albums in the hands of rowdy fans, many of which were under the influence of alcohol and / or drugs. The albums slowly became flying weapons as the first game went on. By the time WLUP-FM's Dahl, morning co-host Garry Meier, and spokesmodel Lorelei took the field at the intermission between games, the crowd was already in a frenzy. Dahl's pyrotechnics of blowing up albums in crates on the field also lit a figurative fuse in the stands. The Loop fans came over the field's barricades and flooded the field. Between the too-powerful explosions and the rowdy fans ripping up bases and turf, Comiskey Park's field was unusable. The Chicago Police Department was called in to attempt to restore order and the Chicago White Sox had little choice but to forfeit the second game -- the last time that any American League team has been forced to forfeit a game. The stunning incident made news all across the country.
While "Disco Demolition Night" upset some die-hard White Sox fans, forced the team to forfeit a game, and caused a riot, it also served its purpose of drawing attention to the White Sox, growing Comiskey Park ticket sales, and drawing attention to WLUP-FM. The radio station and its morning stars, Steve Dahl and Garry Meier, were already popular, but this stunt helped raise The Loop's presence and popularity for years to come, while catapulting Dahl and Meier to super-stardom.
Over three and a half decades later, that fateful night is still firmly rooted in the memories of Chicagoans. Most everybody knows somebody who was there, was there themselves, or knows where they were when they heard about what was happening on Chicago's South Side on July 12, 1979.
Since that night, Dahl has been repeatedly asked about the event. He has finally decided to create a book that will be the definitive, inside story of this historic radio and baseball stunt.
Although he has done plenty of writing before -- from columns in the Chicago Tribune to blogs -- Dahl chose to enlist one of Chicago's best authors, Dave Hoekstra, to help write the new "Disco Demolition" book.
Hoekstra had been a Chicago Sun-Times staff writer/columnist from 1985 through March 2014, when he was forced out by one of the newspaper's many cost-cutting layoffs. He has also authored/co-authored numerous books and has been a contributing writer for such publications as Playboy magazine, Chicago magazine, and the Chicago Reader. He currently writes for his own website, DaveHoekstra.com, and hosts a weekend evening radio show for WGN-AM.


For this new book, Hoekstra and Dahl conducted nearly three dozen interviews of those involved with "Disco Demolition," to properly gain a complete insight to the historic 1979 stunt. This was in addition to Dahl's own recollections.
Among those interviewed include Mike Veeck, current White Sox radio play-by-play announcer Ed Farmer, former and current White Sox players, Grammy Award-winning disco musician/producer Nile Rodgers (who talks about that night's impact on Disco music), and many others.
The result from those interviews and recollections, along with Hoekstra's award-winning ability to craft stories, is the new book entitled "Disco Demolition: The Night Disco Died."
Along with the words from Dahl, Hoekstra, and other contributors, the book features plenty of incredible photographs from top Chicago photographer Paul Natkin, who was at this event and documented it via his camera lens.
Suburban Chicago native and famed comedian/actor Bob Odenkirk contributes a foreward to the book. Odenkirk had previously co-written a screenplay about "Disco Demolition" for a movie that was never made.
"Disco Demolition: The Night Disco Died" is being published by Chicago-based Curbside Splendor Publishing, which was once named "Best Chicago Indie Publisher" by Chicago magazine.
The hardcover book runs 250 pages, with a list price of $34.95.
"Disco Demolition: The Night Disco Died" was originally scheduled to be released on April 12th. However, that release date was recently pushed back to July 12th, which not-so-coincidentally coincides with the 37th anniversary of the actual "Disco Demolition" event.
Pre-orders for the book can be placed with
Curbside Splendor Publishing
or many online book sellers, including
Amazon.com
(where pre-orders currently get the discounted price of just over $25).
Dahl continues to be a top Chicago radio talent, working two jobs each day for his fans. He does a weekday midday show for his many die-hard followers via his paid subscription podcast site Dahl.com, as well as a live weekday afternoon show on WLS-AM. Dahl (along with his former radio partner Meier) were inducted into the National Radio Hall of Fame in 2013.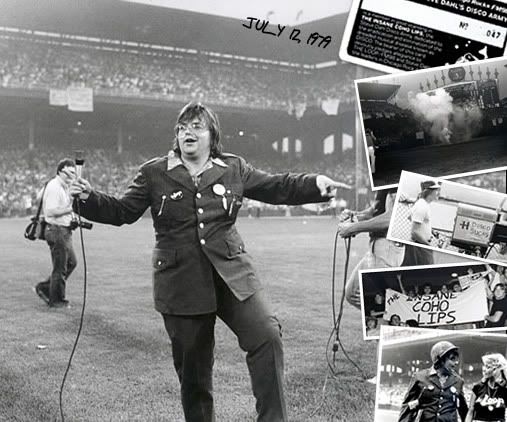 (All photos by Paul Natkin)
I know you probably already know this, but I read online that singer Gogi Grant passed away a few days ago at the age of 91.
Sh
e's best known, of course, for her 1956 recording of THE WAYWARD WIND.
You mentioned a few FH's back that rock and roll has lost quite a few performers just now into some three months of the year. Kent, don't be surprised that as the year goes go by, more artists, as the group Queen said in a record, ANOTHER ONE BITES THE DUST. Artists like Chuck Berry and Fats Domino are in their eighties. I am reminded of the song Johnny Cymbal recorded back in 1963, his follow-up to MR BASS MAN, that being TEENAGE HEAVEN.
Larry
I always liked "The Wayward Wind", a #1 Hit in 1956. Let's spin it again in Gogi's honor this morning. (kk)
Superstar Classic Rock Duo Pat Travers and Carmine Appice Reissue
Their Ball-Busting Full-Length Collaboration, Release New Video!
Los Angeles, CA - Guitarist / vocalist Pat Travers and legendary drummer Carmine Appice, of the mighty Vanilla Fudge and formerly with Rod Stewart's band, have joined forces a number of times over the years, and the end result has never been anything less than outstanding. When these two giants of classic rock meet, sparks fly, the earth shakes, and the audience definitely gets ROCKED! Recently, the boys have decided to revisit their first full-length collaboration, 2004's It Takes A Lot Of Balls, a supercharged, full throttle piece of real deal rock and roll majesty, giving it a new face, a wider audience, and some additional bells and whistles. On March 4, Deadline Music will release The Balls Album, a reissue of the 2004 album with all new artwork and two bonus tracks including a monster cover of Barry White's "Never Gonna Give You Up." The album contains some of the bluesiest ball busters of all-time including "Taken," as well as the fist-pumping anthem "Rock Me!"
Appice offers this praise for his co-conspirator, "I love playing with Pat. He is a great artist, and this was one of the best albums I have made, especially in such a short time - three weeks to make! Great songs, great playing, lots of energy, and each track has a lot of BALLS!" Travers likewise enthuses about his partner, saying "I have been a fan of Carmine since 1967. I followed his career over the years and was very pleased to meet him when he was playing drums for Ted Nugent in 1981. We did a lot of shows together and got to know and like each other along the way. I would bump into Carmine at this and that affair over the years and then in 2003 we had a blowout jam at the Dean Markley Strings booth at NAMM. We decided that we should record an album together. That led to me going to LA and recording this amazing album. Hope you got 'Balls'!"
Keith Emerson may have been known as a master of the synthesizer. However, people seem to overlook the fact that he was quite a refined and professional all-around keyboardist.
The magnificent piano virtuoso on tracks like TRILOGY and TAKE A PEBBLE.
Or the concertina lead on the instrumental verse of C'EST LA VIE, giving the Greg Lake-penned vocal track that "Parisian" feel.
It's a Cryin' Shame by Gayle McCormick also was a chart 45 here in Milwaukee. Appr. A #20 hit in the early Fall of '71. Nice Tune, Beautiful Girl!
Man, I can't think about how many times I looked at Gayle McCormick's phone number and still didn't pick up the phone and call her for fear she'd take it as an intrusion.
Stay the course. FH is the best. Ever.
Please put me on your mailing list so I can receive your information, which is very informative.
If you're not already a Forgotten Hits subscriber, you're going to want to become one soon. Right now we mainly use the list to update readers about special features and series on the site ... but very soon what comes via email will be different than what the rest of the world sees on the web page ... so you may want to get on the list NOW so that you don't miss anything in the months to come.
Just drop me an email with the word "Subscribe" in the subject line and we'll put you on the list! (kk)
Some Great Shows Coming Up
City Winery Chicago, 1200 W. Randolph Street, announces The Weight, comprised of members and collaborators for The Band. Tickets go on sale to the public on Thursday, March 17, at noon

at
citywinery.com/chicago
.
Friday, June 10, 7:30 pm and 10:00 pm
$36/$40/$44/$48
A passing wish of Levon Helm was for the music and spirit of The Band to live on. To that end, surviving members of The Band - guitarist, singer-songwriter Jim Weider and dual drummer, singer-songwriter Randy Ciarlante - have formed The Weight, a quintet dedicated to furthering the essence, music and vibe of The Band through intimate live concerts and selected festival appearances. Remaining authentic in its sound and legitimate in its heritage, the brotherhood-based lineup includes Marty Grebb, who wrote and recorded with The Band, plus Byron Isaacs and Brian Mitchell, both members of Levon's Ramble Band. Fans and critics alike have reviewed The Weight's performances as truly soulful experiences enhanced by passionate deliveries and masterful musicianship.
So good to hear that Marty is out there playing music ... Dennis Tufano told me these guys sound great ... so check 'em out if you get the chance! (kk)
Looking ahead through June, we've got a GREAT line-up of artists coming into the Chicagoland area ...
Also coming to City Winery Chicago ...
Graham Nash - May 11th and 12th
The Cathy Richardson Band - May 27th
At the Genesee Theatre in Waukegan ...
Vicki Lawrence and Mama, tomorrow night ...
And then Jerry Seinfeld on Saturday
April 1st - Jethro Tull - written and performed by Ian Anderson
April 7th - David Sanborn
April 16th - American with The Grass Roots
May 13th - Pat Benatar and Neil Giraldo (an intimate and acoustic evening of music)
Always something interesting and exciting going on at The Arcada Theatre in St. Charles ...
Friday Night, March 18th - Rick Springfield
March 19th - The Cornerstones of Rock (featuring all of our Local Heroes from the '60's and '70's)
March 25th - Blue Oyster Cult
April 8th - a special '80's show featuring The Tubes, The Motels and The Smithereens
April 9th - Steven Wright
April 15th - Tax Day Blues with Robert Cray
April 16th - Randy Bachman
May 7th - The Alan Parsons Live Project
May 11th - John Anderson and Jean Luc Ponty
May 13th - The Orchestra (featuring former members of Electric Light Orchestra and ELO)
May 15th - Marilyn McCoo and Billy Davis, Jr.
May 20th - The Electric Strawbs
June 4th - Herman's Hermits starring Peter Noone
And don't forget Donny and Marie, performing at The Paramount Theater from May 25th thru May 29th
And, speaking of great shows ...
Tommy Roe
Wish I could have been with you at the Tommy Roe - Chris Montez concert Sunday night. According to your FH today, Chris didn't sing his 1963 tune SOME KINDA FUN, which was my favorite of his.
No, Chris didn't do that one, a Top Ten Hit here in Chicago, but he sounded great. Wish we could have had more Forgotten Hits Readers out for the show ... it was really quite good. (Even The Beatles-guys were outstanding!) kk
Looking at the cool poster you presented to accompany the great review of the Chris Montez - Tommy Roe - Beatlerama concert, there was at least one other performer who went on to achieve worldwide fame. The UK group, the Viscounts were a three man outfit of which Gordon Mills was a member. Mr. Mills later managed the careers of
Engelbert Humperdinck
and
Tom Jones
, and co-wrote (with
Les Reed
) Jones's signature song, "
It's Not Unusual
".
That's because it wasn't a hit - but Tommy and I did talk about it - you'll find it in our Forgotten Hits Interview coming up this weekend! (Tommy feels certain it WOULD have been a hit had California Chrome won The Triple Crown ... and I'd have to say that at the very least it probably would have gotten a considerable amount of airplay!) kk
I know it wasn't a Hit, but - I liked it.
I did, too ... and we played it quite a bit. In fact Forgotten Hits got an exclusive "sneak peek" on this track before it was made available to the public! (Now how cool is that?!?!?) kk
We told you about the GREAT Tommy Roe show we saw last weekend at The Arcada Theatre. We also got the chance to visit with Tommy backstage for an hour before he went up to do his set. Thanks to a pretty heavy workload out here in the real world, that interview has taken a little longer than expected to edit ... but this weekend you'll be able to enjoy the whole thing ... so be sure to check back for that!
Meanwhile, scroll back to Monday's posting (March 14th) to read our complete concert review. (kk)