We've been raving about these projects for YEARS now ... just wanted to share the latest updates with our readers.
re: THE WRECKING CREW:
We all know and love the music ...
It was such a HUGE part of our lives ...
And now, with just over six weeks to go in their Kickstarter campaign, we're making a last-ditch effort to help Denny Tedesco get his AMAZING music documentary "The Wrecking Crew" released to the public.
We've personally been pushing and singing the praises for this film for the past five years ... but Denny's got 17 years of his life tied up in this thing ... and we're hoping that continued good word of mouth between our Forgotten Hits Readers can finally help push this campaign over the top and reach the goal of making this much-needed (and long-awaited) release a reality.
Check out the clip ... and the great "rewards" and incentives available for making a contribution ...
And then please do YOUR part to help make this happen.
This is a film that NEEDS to be seen.
We need your help ... and we're SO close!!!
Click the link for all the details -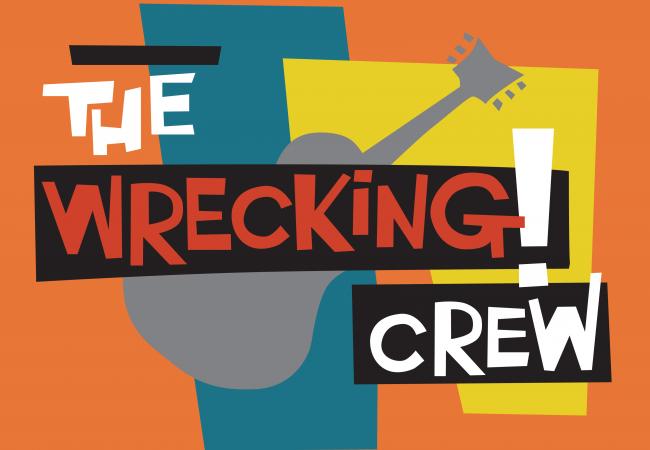 (The Wrecking Crew performed on literally THOUSANDS of records in the '60's ... usually as uncredited background musicians who helped craft the musical magic that provided the soundtrack to our lives. The mark they made on the landscape of popular music is unparalleled. This story NEEDS to be told ... and shared. As you can imagine, the cost of licensing the rights to all of this amazing music are absolutely astronomical ... but this is the final step in getting this film released to the public. The DVD promises TONS of extras and out-takes, including interviews and commentary by some of the biggest names in music history. Please help us realize this dream by spreading the word. Time is running out ... so don't delay. Visit the website today and help by giving back for all the enjoyment this music brought you over your lifetime.)
I

seco

nd that emotion. I saw the film when it appeared in the Twin Cities, and I was enthralled -- I can't think of a better word for it. I knew it would be great ...

i

t had to be with all those musicians getting to tell their story ... how could it be less than fabulous?
I actually got incredibly emotional hearing all those songs that were so much a part of my life -- chills, tears, yes, all of it.
I was lucky enough to meet Denny and he couldn't have been a nicer or a more warmer person. I made my contribution to the kickstarter campaign, and quite honestly I would have done it without any p

e

rks. It would be worth it just as my way of saying thanks to Denny, and all those incredible musicians who helped give us all that music.
Please, folks, help out so everyone can see this movie.
Thanks to you, too, Kent, for posting this to all of us Forgotten Hits subscribers.
If everyone on your list gave a bit it would certainly go a long way to help.
Thank you, Kent, for mentioning this to your readers. I've met so many over the years doing the screenings.
We

're in the home stretch, Denny ... I know this has been a long time comin' ... but hopefully this new Kickstarter campaign will get 'er done ... and the rest of the world will be able to enjoy this outstanding film, too. (We're giving it our best shot!) kk
Over the past few years, Forgotten Hits has been EXTREMELY fortunate to have been part of (often from the ground floor) the releases of some classic music documentaries ... everything from "The Wrecking Crew" shown above to "Airplay", the EXCELLENT rock radio documentary put together by Carolyn Travis and Chris Gilson, profiling "The Rise And Fall Of Rock Radio" to Shawn Swords' incredible expose' of the Philly Music Scene and payola as it relates to things like Alan Freed, Top 40 Radio, American Bandstand and Dick Clark (who walked away virtually unscathed through all of these proceedings, only to build a radio and television dynasty in the process!)
"Airplay" and "Wages Of Spin" went through the same cycle of hitting all of the film festivals from coast to coast ... and both have since aired over PBS television ... in fact, BOTH of these films are now available for purchase for home viewing.
But Shawn Swords isn't finished telling his story yet. Wages Of Spin II (coming out just in time for the holidays) and Wages Of Spin III (coming out next winter) are already well into the works ... and we've got some exclusive trailers to share with our readers, thanks to Shawn and his Character Productions.
Wait to you see the first one, whoa!!!! (circa 1979 - 1992) -- It should be ready by The Holidays ... The second is 1964 thru 1979 and should

be ready during Winter, 2014. I'll keep you updated.
I am proud to say that I will be among several radio and record company people interviewed for the two follow-up films to a documentary called "Wages of Spin", which was shown on PBS a couple of year ago … which discussed the Payola scandal of the late '50s into the early '60s with Alan Freed pretty much getting his head handed to him and Dick Clark walking away free as a bird … which was so wrong. These two new volumes will be released and likely aired as well in the months ahead and will focus on the '60s, '70s & '80s.
I wanted YOU to see the trailers for them with the links below. "Wages of Spin II or III" or both. Tommy James ("Mony Mony", "Crimson And Clover" etc.,

i

s featured in one of the clips. He's a friend of mine and is a great interview. My LONGTIME friend Joey Reynolds and I were both interviewed in NYC during the summer and we'll both be in at least ONE of the volumes … not sure which one yet. Many other industry folks will be giving you tons of info.
Please pass this along to any current or former RADIO people or anyone who worked in the RECORD business as well. But I will tell you, viewers don't have to be IN the business to see what really went on during the greatest era of contemporary music.
I'm also sharing a link to the ORIGINAL film's information made in 2008 … featuring Chubby Checker, Len Barry, Frankie Avalon, Dick Clark, Fabi

a

n, Connie Francis and more. This will give you an idea of the SCOPE of this project. You can check out both an Entertainment Tonight clip and the movie trailer

here

!
The two NEW editions will be even MORE juicy than this one, so I'm told.